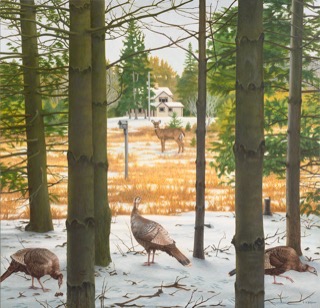 Wild Turkeys
We built Inukshuk Capital Management to serve the needs of clients looking for a unique approach – void of conflicts of interest, commission sales and pushed products. We began by putting our own money where our mouth is. With low fees and active risk management, we help families achieve financial longevity, that's the bottom line.
Stay up-to-date on the latest developments by following us on LinkedIn here.
March 2023: Food for Thought
In this issue:
Global Equity Market Performance – February
Recent Events
Longevity
Money and Communication
The Opposite of Longevity
Wrapping Up
Health is Wealth
GLOBAL EQUITY MARKET PERFORMANCE – FEBRUARY
After a very strong start to the year, with  global equity indexes up 6 to 7% in January – stocks were a little less enthusiastic last month. MSCI EAFE (Europe, Asia the Far East and Australasia) remained almost flat, while North American markets were down over 2% and MSCI Emerging Markets (EM) fell more than 4%.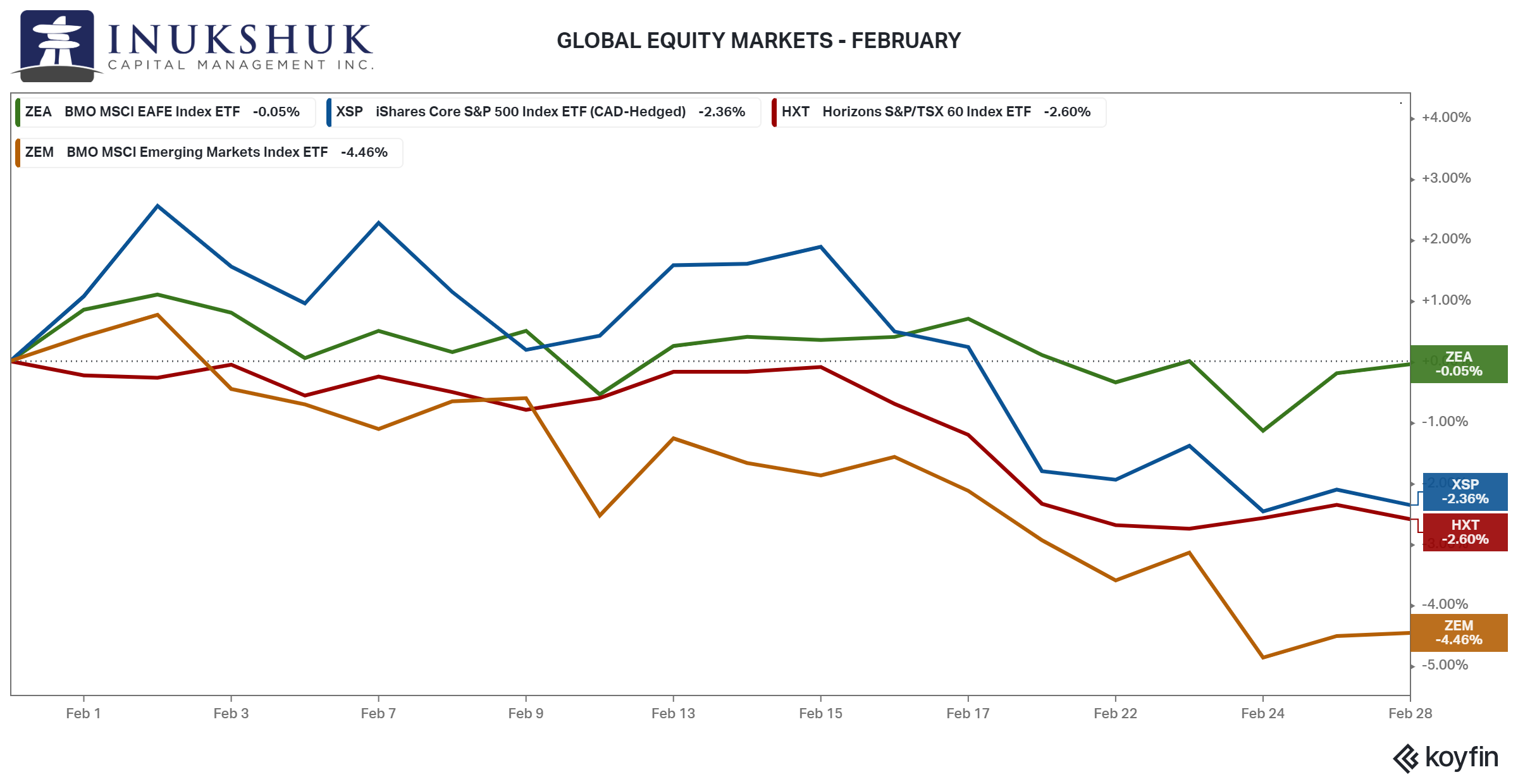 So far in March,  two regional US banks, Silicon Valley and Signature Bank, failed, making it the second and third largest bank failures in US history, according to Forbes. As of the end of 2022, the Federal Reserve ranked these banks as the 16th and 29th largest banks in America, respectively.
On Monday, March 13, First Republic Bank, the 14th largest bank, saw a decline of 62%. The fear of contagion in the banking sector has put pressure on global markets, and as of writing, the S&P 500 and S&P/TSX60 are down by roughly the same amount as they were in February
Our systems remain long the S&P 500, S&P/TSX60 and Emerging Markets although EM signals are beginning to show that caution may be warranted.
If you would like to stay current on our measures of trend and momentum in the markets we follow, please click here .
RECENT EVENTS
Silicon Valley and Signature's customers are reported to be mostly venture capital firms and technology investors. While this doesn't necessarily indicate the reason for their failure, it raises concerns about the implications of these events on future innovation investment.
As of Sunday, March 12, the Federal Reserve offered a liquidity facility to qualified banks, and according to the Financial Times, the Federal Deposit Insurance Company (FDIC) stated that all uninsured depositors would have access to their money as of Monday.
Interestingly, on the same day that regional bank stock prices in the US collapsed, Bitcoin saw an increase of over 12%.
What is going on?
LONGEVITY
In 2020, Business Financing, a business finance and lending research and information website out of the UK, published the following:
'Located in the walls of St Peter's Abbey in Salzburg, St. Peter Stifts Kulinarium opened in 803 and remains the oldest restaurant in Europe that you can still eat in. The inn is rumoured to have served Christopher Columbus, Johann Georg Faust, and Wolfgang Amadeus Mozart. A short leap forward in time and over the border to neighbouring Germany, you'll find Staffelter Hof Winery, a winery established in 862.
It's not all food and drink though: money is another perennial concern! Slovakia's Kremnica Mint commenced trading in 1328, when the land was under the rule of the Kingdom of Hungary. France's longest-running business is also a mint: Monnaie de Paris established in 864. Monnaie de Paris has moved with the times, producing Francs and then Euros – and even producing German currency during the Nazi occupation.'
Here is a map of the oldest continuously operating businesses in Europe from the same source.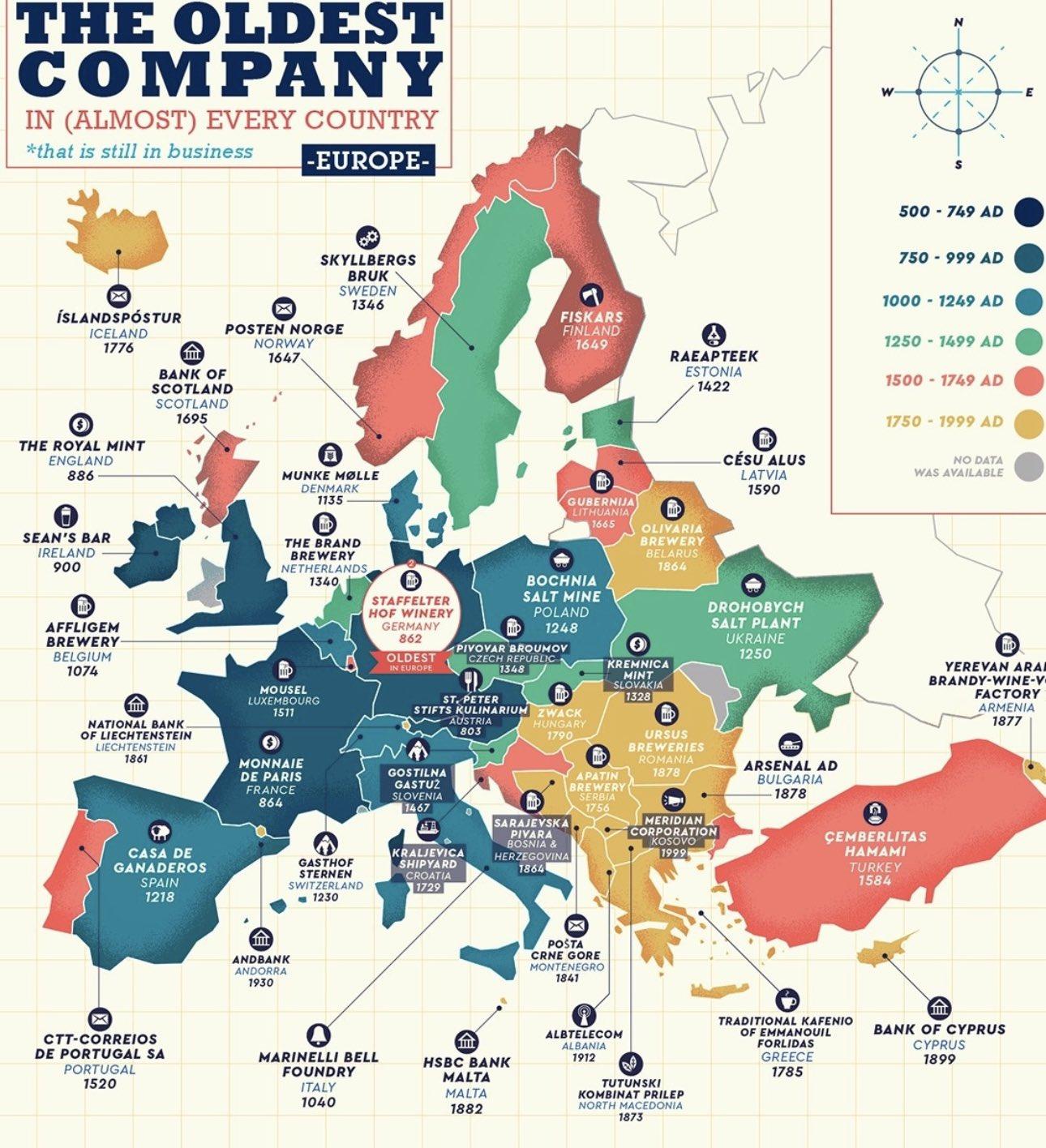 There appears to be a pattern in this. Booze, food, money and communication (post offices) translate into longevity – makes sense. The essentials persist and while booze and food haven't changed that much, money and communication is constantly evolving.
MONEY AND COMMUNICATION
Money and communication are very connected things.
As we wrote in August 2021:
There is a theme that seems to come up repeatedly in these notes – lots of things change but humans continue to do the same things, good and bad, in similar but slightly different ways. Whatever we create seems to follow patterns we may or may not understand fully. Or care to. It may depend on your personality.
Historic and current technologies seem to be very similar in intent. Information, communication and time seem to always involve some kind of money. The Medicis had paper ledgers. Western Union created a network for communication that morphed into a money transfer system.
On March 7, 1876, Alexander Graham Bell received a patent for the telephone. The idea was to use the same wires that Western Union was using to develop a money transfer network, five years prior.
Fun fact: Bell thought the best way to answer a phone call was to not respond with 'hello' but 'ahoy'. 
Ahoy, 147 years later, on the same date, Elon Musk said in a live-streamed interview with Morgan Stanley that: "X/Twitter…"will become the biggest financial institution in the world" where app users can wire money to one another "effortlessly with one click" and earn interest."
Two things: Twitter will not be 'wiring' money. It will be based on bitcoin.
Second, what's with March 7?
While there has been much mockery of Musk's statement, it doesn't seem unreasonable  when you connect human behavioural patterns with all of the above information.
THE OPPOSITE OF LONGEVITY
In August 2022, OPTO, a trading and investment magazine, wrote:
'The stocks that made up the inaugural S&P 500 in 1957 survived an average 61 years at the time. In 2020, companies listed on the index averaged 21 years, and some forecasters are suggesting that by the end of the decade some forecasters are suggesting the average lifespan may be 12 years.'
On May 17, 1896, Charles Dow created the Dow Jones Industrial Average. Initially this was comprised of only 12 companies. It is now 30. None of the original Dow businesses are still in the index. The longest lasting was General Electric which was removed in 2018.
The boom in technology that developed alongside the World Wide Web could broadly be classified as communication and information technology. The three largest companies in the S&P 500 at this moment are Apple, Microsoft and Amazon. How long will they last ?
Even within the tech realm things are changing rapidly. Last month we wrote about what the relative impact of artificial intelligence and machine learning has had on the valuation of Microsoft and Alphabet.
In 2015 Alphabet was ranked fifth in the world by market capitalization.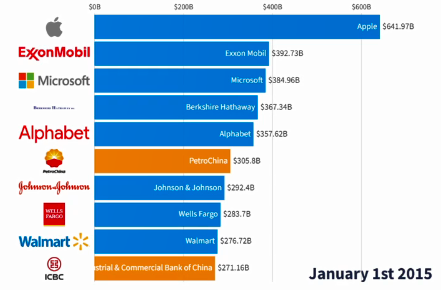 By mid-2022, it had moved up to fourth place.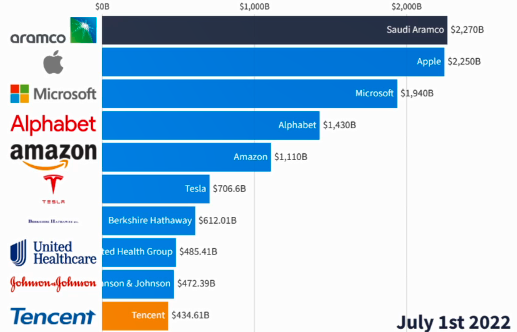 As of March 13, it has dropped in value from $1.4 trillion in July 2022 to $1.1 trillion and fallen to sixth place.
Communication and the related technology business will always exist, but the odds seem unlikely that the big tech companies will still be in their current form in a few years.
WRAPPING UP 
Things are always changing, but many remain the same. No one can predict the future, but human behaviour does not change. That's one theory as to why trend-following strategies work.
This song was written 45 years ago by David Byrne of Talking Heads, "Warning Sign". It's about recognizing human behaviour.
Warning sign of things to come
It happened before, it will happen again
Try not to be a deer in the headlights. Or startled by turkeys. Or something.
HEALTH IS WEALTH
Is Dark Chocolate Dangerous??!!
Dark chocolate has long been hailed for its potential health benefits, but recent reports of heavy metals found in chocolate have caused concern among some consumers. However, despite these findings, there's no need to cut back on your dark chocolate consumption. Here's why.
First, it's important to understand that the levels of heavy metals found in chocolate are generally quite low. While it's true that some popular brands of dark chocolate have been found to exceed the limits set by the European Union for lead and cadmium, the levels are still within the limits set by the FDA in the United States. It would take a significant amount of chocolate consumption to reach levels that could be harmful.
That said, if you're still concerned about heavy metal exposure, there are steps you can take to minimize your risk. Look for chocolate that is labeled as "low heavy metals" or "heavy metal tested," choose organic chocolate whenever possible, and vary your sources to reduce your exposure to any one type of chocolate.
But for many people, the benefits of dark chocolate outweigh the potential risks. Dark chocolate is a good source of antioxidants, which can help protect against cell damage and reduce the risk of chronic diseases like cancer and heart disease. It's also been shown to improve brain function and reduce blood pressure.
So, should you stop or cut back on your dark chocolate consumption in light of the heavy metal discovery? The answer is a resounding "no." As long as you're mindful of your consumption and take steps to reduce your exposure to heavy metals, there's no reason why you can't continue to enjoy your favorite dark chocolate treats. In fact, with its potential health benefits and delicious taste, dark chocolate is a treat that's worth savoring.
'You have to sustain it, to maintain it'
Victoria Bannister
ICM Health Ambassador
Have a question?  Contact us here
Challenging the status quo of the Canadian investment industry.