Victoria Bannister, Inukshuk Health Consultant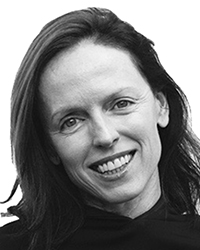 Victoria is an accomplished wellness professional and lifestyle coach with a wealth of experience spanning over 25 years. Her work involves working with individuals and groups at all levels, from beginners to competitive athletes. Victoria's expertise has enabled her to help clients reach their full potential in terms of health and wellness.
In addition to her coaching work, Victoria is also an accomplished writer, penning a monthly column called Health is Wealth in the ICM newsletter. She has also led several client wellness events, providing valuable insights and practical advice to participants. Victoria is a strong advocate for the firm in the community, promoting a message of health and wellness that aligns with ICM's values.
Victoria's approach to wellness is holistic and personalized, incorporating nutrition and exercise plans that are tailored to the individual needs of her clients. Her many years of experience are complemented by a deep level of knowledge and training, which she uses to create effective and sustainable programs. Victoria is passionate about helping others and is committed to making fitness approachable and enjoyable for everyone. She leads by example, living a healthy, balanced life that includes a mix of indoor and outdoor activities.
Email: vbannister@inukshukcapital.com
Telephone: (416) 804-9948