Patrick Keeley, President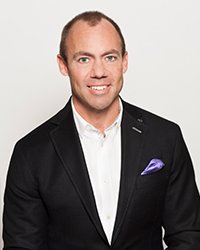 Patrick has over 25 years of experience in the investment industry managing assets for high net worth clients and institutional investors. Patrick joined Nesbitt Burns as an Investment Advisor in 1993 and moved to Charles Schwab Canada as National Sales Manager in 1999. He then joined the Bank of Montreal (Toronto and Chicago) where he was Head of US Sales for the Private Client Group. In 2005, he was appointed President of RBC Private Counsel and later became co-President of RBC Phillips Hager & North Investment Counsel. Prior to joining Inukshuk Capital Management as President, Patrick served as a Managing Director, Client Wealth Management and was a registered Portfolio Manager and member of the firm's asset mix team at Gluskin Sheff + Associates Inc. since 2009.
Patrick was named one of Canada's Top 40 Under 40 in 2006. He has been a member of Young Presidents' Organization (YPO) since 2006 and currently serves as a board member and is the Toronto Chapter's membership chair. He currently serves as a Director of Polar Bears International. He has also served as a Director of the Canadian Stage Company, a member of the Development Committee of the Princess Margaret Hospital and a member of the Advisory Board of the Simon Fraser University Global Asset Management MBA Program. Patrick has been an Honourary Chair of Road Hockey to Conquer Cancer benefitting the Princess Margaret Hospital since its inaugural year in 2011.
Email: pkeeley@inukshukcapital.com
Telephone: (416) 357-0640