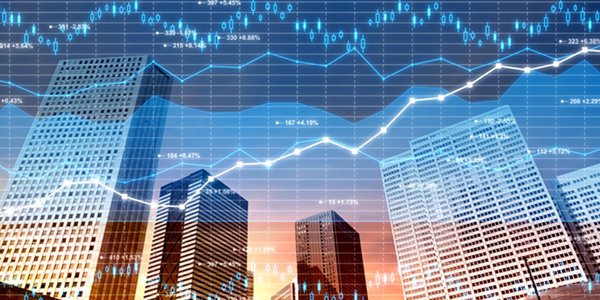 Global equity markets have made a strong comeback through the first half of March, led by a tech-driven resurgence on Wall Street. However, the rise of protectionism in Washington has presented investors with new political and economic risks.
Wall Street Leads Global Rebound
After an extremely volatile February, U.S. stocks are back in positive territory this month, with the Nasdaq Composite Index reaching consecutive all-time highs. The technology-driven index peaked at 7,588.33 on Mar. 12 before backtracking over the next two days. It has now returned more than 8% for the year.
The broader S&P 500 Index also rose this month but has only returned 2.8% for the year. Meanwhile, the Dow Jones Industrial Average has barely broken even for 2018.
Gains on Wall Street helped inspire a global rally that extended to Asia and Europe. Chinese stocks were among the biggest gainers, with the Shanghai Shenzhen CSI 300 Index adding 2% through the first two weeks of March. The index was on track for gains of nearly 3% through Mar. 12.
Canadian Stocks Rebound
Canadian equities slumped heavily into March before turning the corner on gains in primary industry and the financial sector. The S&P/TSX Composite Index rose 1.5% through the first two weeks and on Mar. 15 closed at 15,670.62. Despite the gain, the benchmark average remains well off early January highs of 16,412.94.
The TSX is overweight in energy stocks, which makes it highly sensitive to fluctuations in primary markets. Oil prices have gyrated in recent weeks on news of record U.S. crude production. The world's largest economy pumped 10.057 million barrels per day in November, the U.S. Energy Information Administration (EIA) reported at the end of February. That's the highest in nearly 50 years.[1]
Trump's Trade War
U.S. President Donald Trump embarked on a new protectionist policy earlier this month by issuing tariffs on steel and aluminium products. The new tariffs, which were implemented on Mar. 8, raise the spectre of a global trade war involving some of America's closest trading partners. The European Union (EU) has already threatened retaliatory levies worth $3.5 billion.[2]
Canada and Mexico were exempt from the new policy amid ongoing NAFTA negotiations. Canada and the United States have both committed to expedite talks on a new agreement, with Prime Minister Justin Trudeau expressing confidence that a new trade pact would materialize soon.
[1] Sam Bourgi (Mar. 1, 2018). "U.S. Shale Boom Presents Same Old Problem for Energy Markets." Hacked.com
[2] Philip Blenkinsop (Mar. 2, 2018). "Exclusive: EU may target $3.5 billion of U.S. imports for trade retaliation – sources." Reuters.